Stoves
If you are looking for a flexible heating solution then a multi-fuel or wood burning stove could be the right option for you. All our stoves have been DEFRA approved for burning wood in smoke control areas. They are among the most environmentally friendly heating solutions in the world. No matter what size room you may have we have a WOOD BURNING stove to suit you.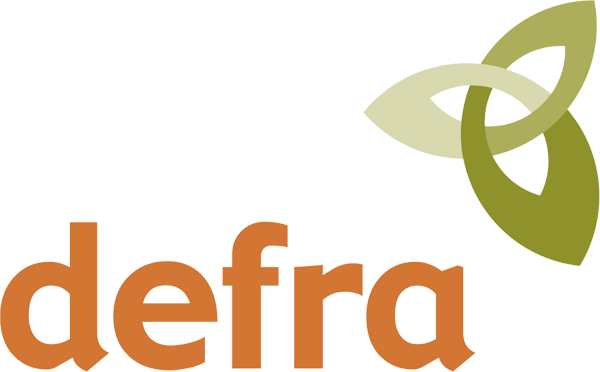 We have included only a selection of the stoves available on our website. If you would like a price for anything you have seen or are looking for a particular stove which you have not seen on our site, please telephone our showroomon – 01543 480444 or email us at info@thefireplaceandstove.co.uk and we'd be only to happy to help.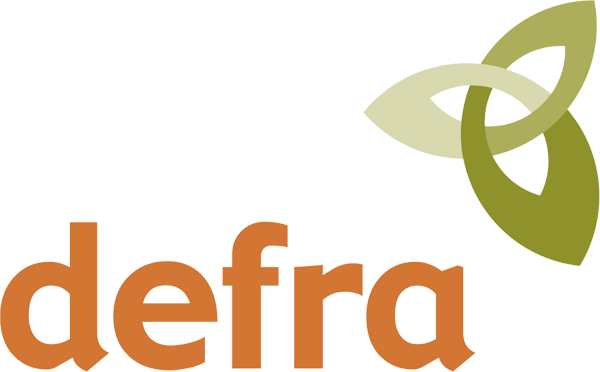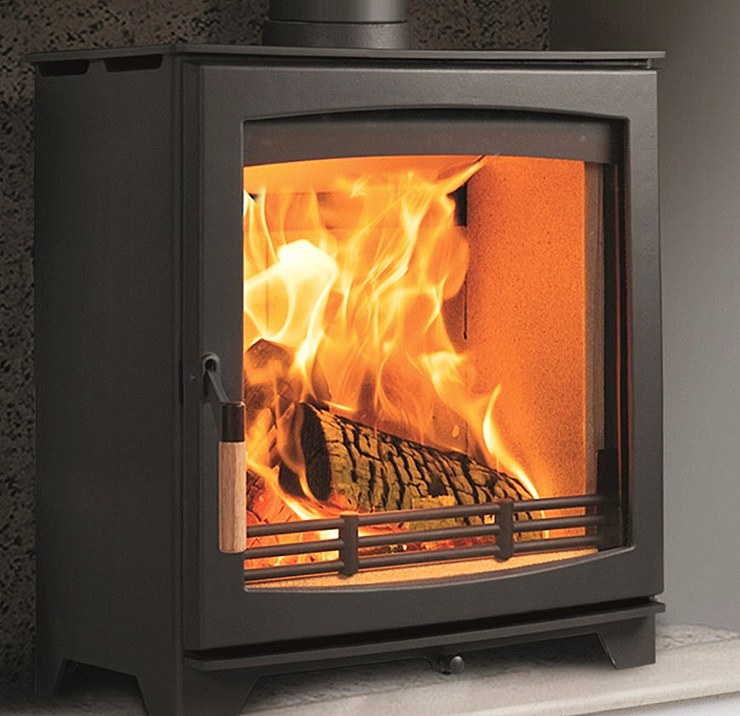 Parkray – Aspect 5 Stoves
Highly controllable, the Aspect 5 can change from an output of 7kW to an output of 4kW in seconds Even with a high output, this stove has an impressive CO emission of 0.17% so you can keep warm while being environmentally friendly.
Price on Application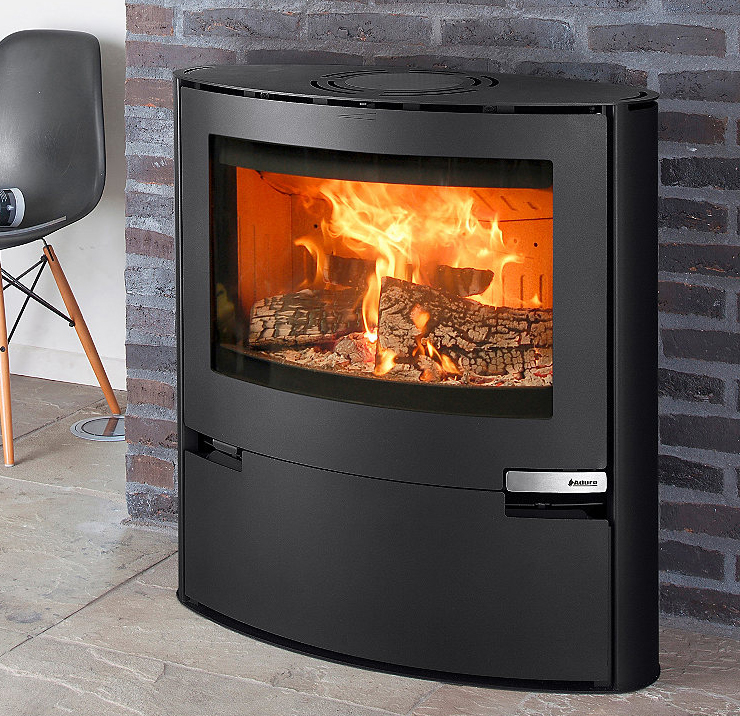 Aduro 15
The elegant elliptical shape and extra-wide combustion chamber – able to take logs up to 50 cm long – make the Aduro 15 unique. The wide shape combined with minimum depth gives this stove a truly elegant look. Features excellent combustion and low heat option.
Price on Application
Rowandale
The Rowandale stove features a stunning panoramic door and is equipped with a powerful airwash to keep the glass clean and show off the fire to its fullest effect. A 5Kw output makes it suitable for many room sizes whilst DEFRA approval means you can now burn wood in smoke controlled areas.
Price on Application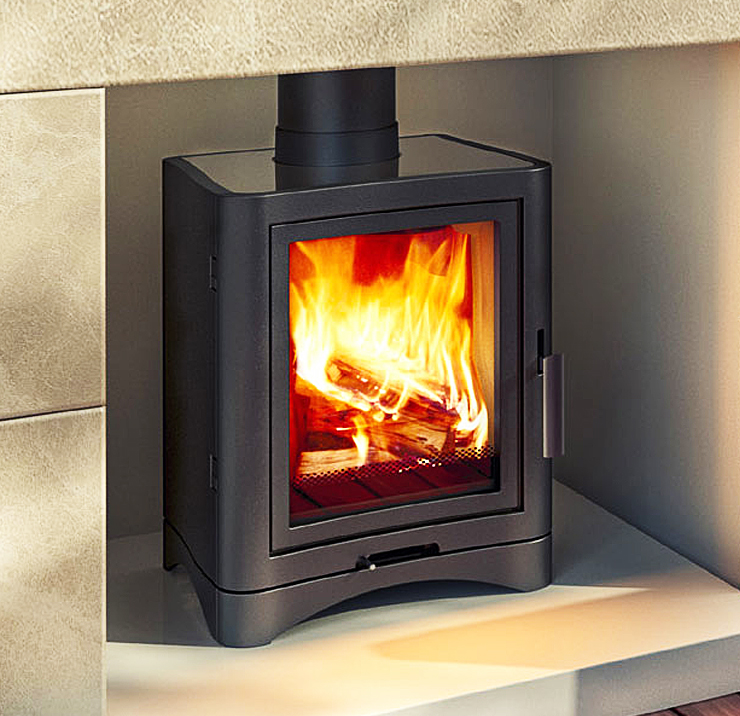 Broseley Evolution Stoves
The Evolution incorporates contemporary design and modern stove technology with traditional cast iron construction. It features a distinctive and stylish glass top and front glass detail to add extra options and choice of available finishes.
Price on Application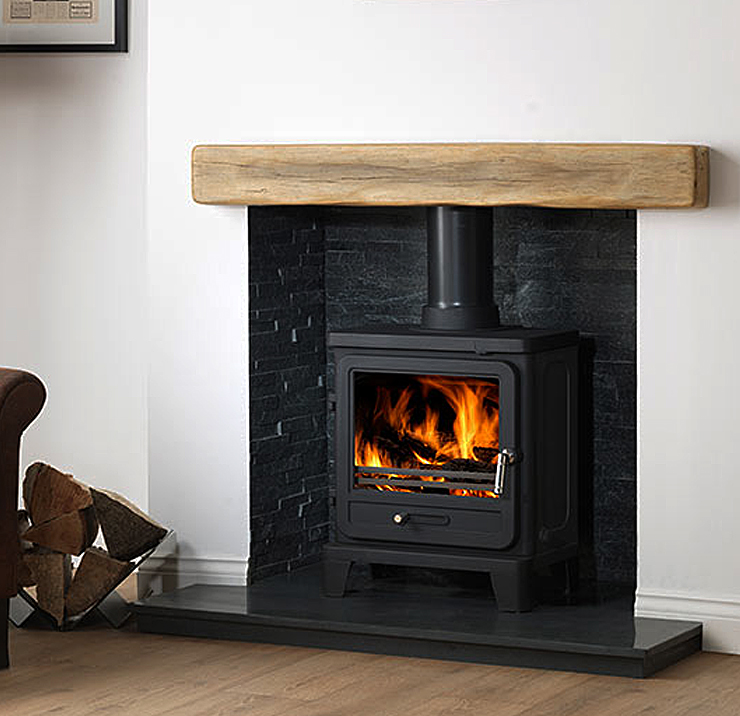 Penman Vega Edge Stoves
This modern stove has been designed with a compact casing so that it fits into a standard UK chimney opening. It is packed with features such as cool touch door handle, large vireing window, an airwash system for maintaining clean glass and a sturdy door lock mechanism.
Price on Application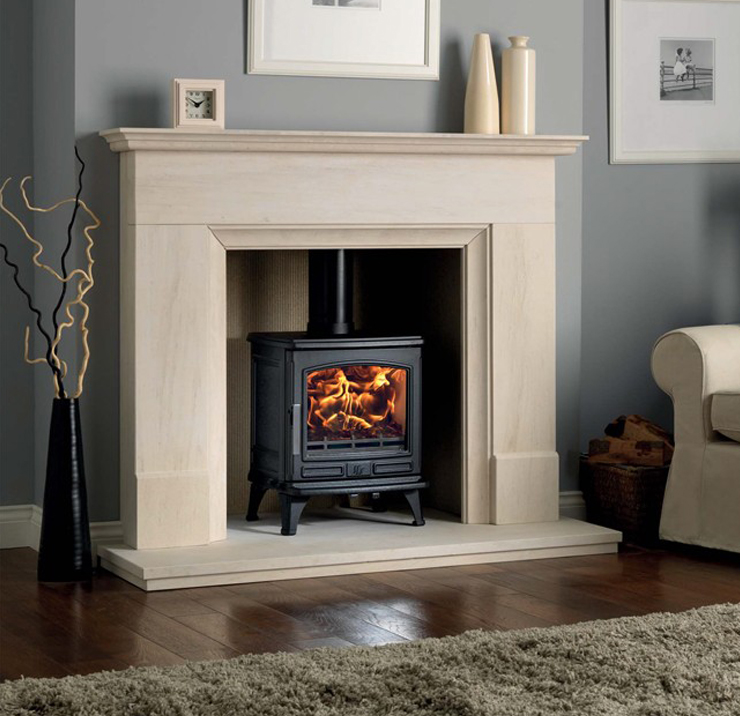 Oakdale
The multifuel Oakdale stove has all of the charm of a traditional cast iron stove combined with the latest technology and features a powerful airwash system along with highly efficient controls. DEFRA approval means that the Oakdale can be used to burn wood in smoke controlled zones.
Price on Application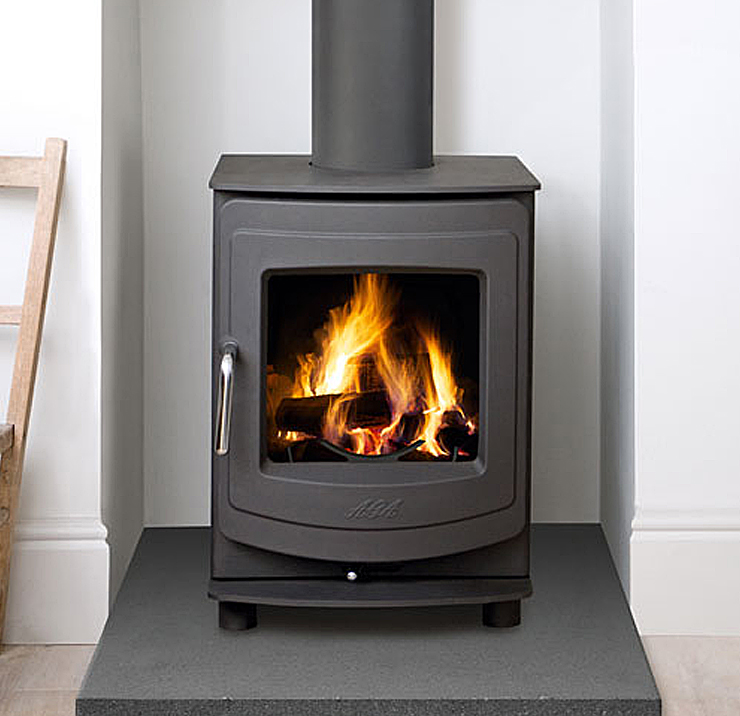 Aga Ellesmere Stoves
The latest editions to the AGA Stoves family are dynamic, exciting newcomers. Blending contemporary and traditional design, the new range of Ellesmere stoves offer clean lines and solid performance. Designed to burn either wood or solid fuel.
Price on Application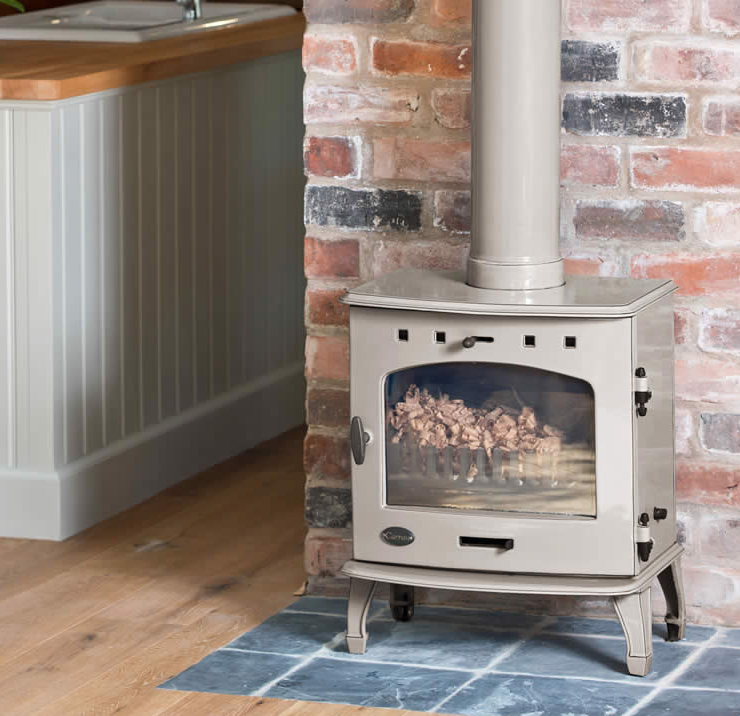 Carron Enamel Stoves
A superb range of cast iron wood burning stoves. Robust and greatly dependable along with styling and performance to meet the heating needs of any home. Our enamelled finish is designed so it's easy to clean and will maintain its looks for years to come.
Price on Application
Neo 3C
The Neo 3C is everything you would expect from a full featured contemporary stove but has the benefit of DEFRA approval allowing you to burn wood in smoke controlled areas. Supplied as standard with a multifuel grate enabling you to burn smokeless fuel. The NEO also has a convenient storage cupboard.
Price on Application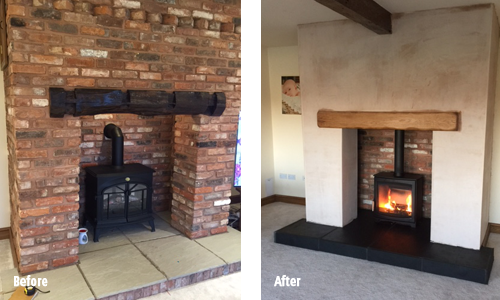 INSTALLATION EXAMPLES
Parkray Aspect 8 Wood Burner.
Replace hearth with Brazilian Slate. Installed new Oak beam and all plasterwork. Plus installation of twin wall flue system.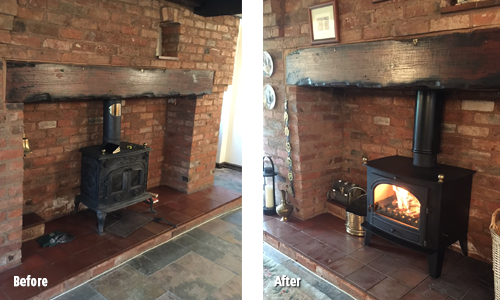 INSTALLATION EXAMPLES
Consort 15 Multi Fuel Stove.
With twin wall flue system installed.
Kiln Dried Wood and Logs Available for Sale